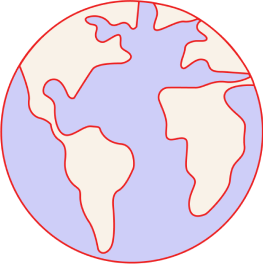 120 BILLION
The beauty industry creates 120 billion units of packaging waste every year. Much of that is plastic that ends up in our landfills and ultimately our oceans. Join us in making the switch to plastic-free beauty!
How It Started
Hey there! I'm Ericka. I'm a capricorn, I probably eat too much tofu and I'm the founder of Axiology. Running a plastic-free, vegan beauty company was never really in my plans, but in 2013 when I learned that all of my makeup had been tested on animals, I decided to start making my own vegan lipsticks in my tiny kitchen by watching youtube videos and checking out DIY books at the library.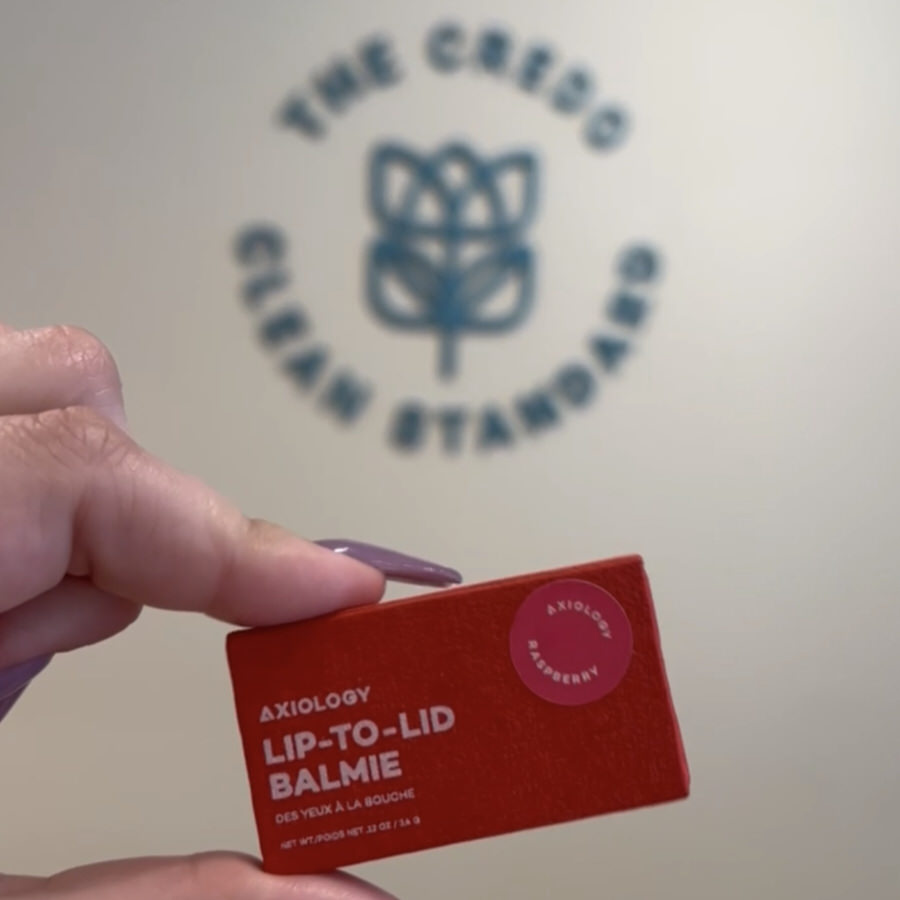 From Etsy to Credo
After 2 years of experimenting with ingredients in my kitchen (and annoying my roommate who eventually kicked me out), I launched Axiology on Etsy with 6 shades of the first 10-ingredient lipstick. It was smooth and buttery and more importantly it was fully vegan, cruelty-free, and clean! Our vegan lipstick was a hit and eventually got picked up by retailers around the world including Credo!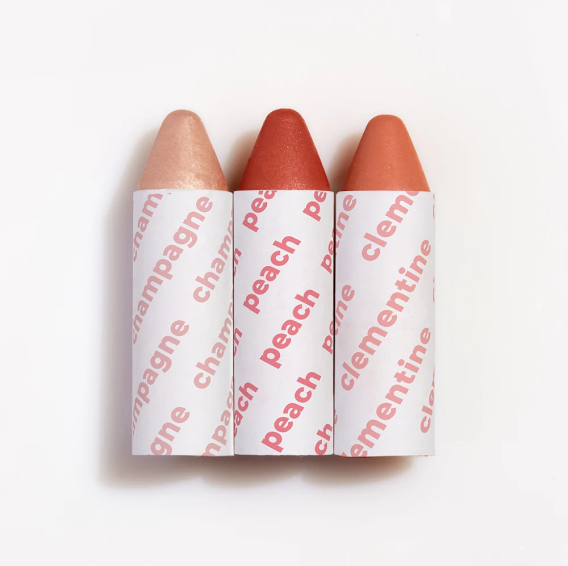 100% Plastic-Free
Fast forward a few years when I learned that the beauty industry creates 120 Billion units of packaging waste EVERY SINGLE YEAR and that Axiology was part of the problem. Yes our lipsticks were ethically sourced, cruelty-free, vegan, and the tubes were made from 50% post-consumer recycled plastic, but it was still waste that would eventually end up in a landfill or our oceans. So in 2022, we ditched all of our plastic and focused our efforts on fighting the beauty industry's massive plastic waste problem.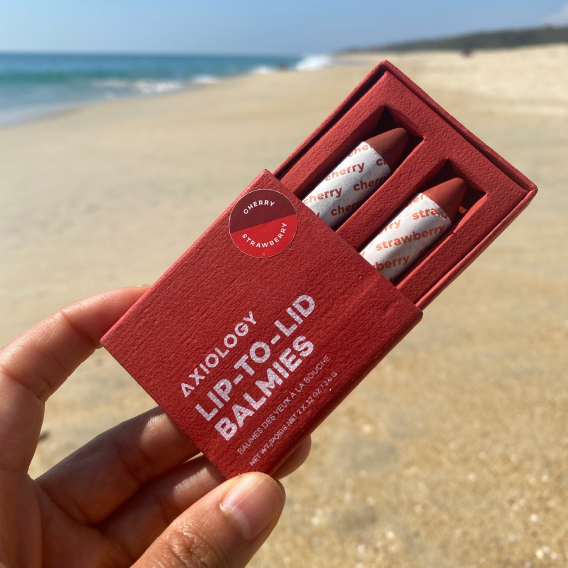 Turning Island Trash Into Packaging
All of our boxes, including our Lip-to-Lid Balmies boxes, are made from island trash and are 100% recyclable. Before launching Axiology I lived in Bali and I witnessed the pollution on their streets and beaches. It was then that I decided to partner with an amazing women's cooperative that turns Bali's paper trash into beautiful packaging. What's wonderful about this company is that they provide stable work and fair wages for women in Bali while also removing trash pollution from the island.